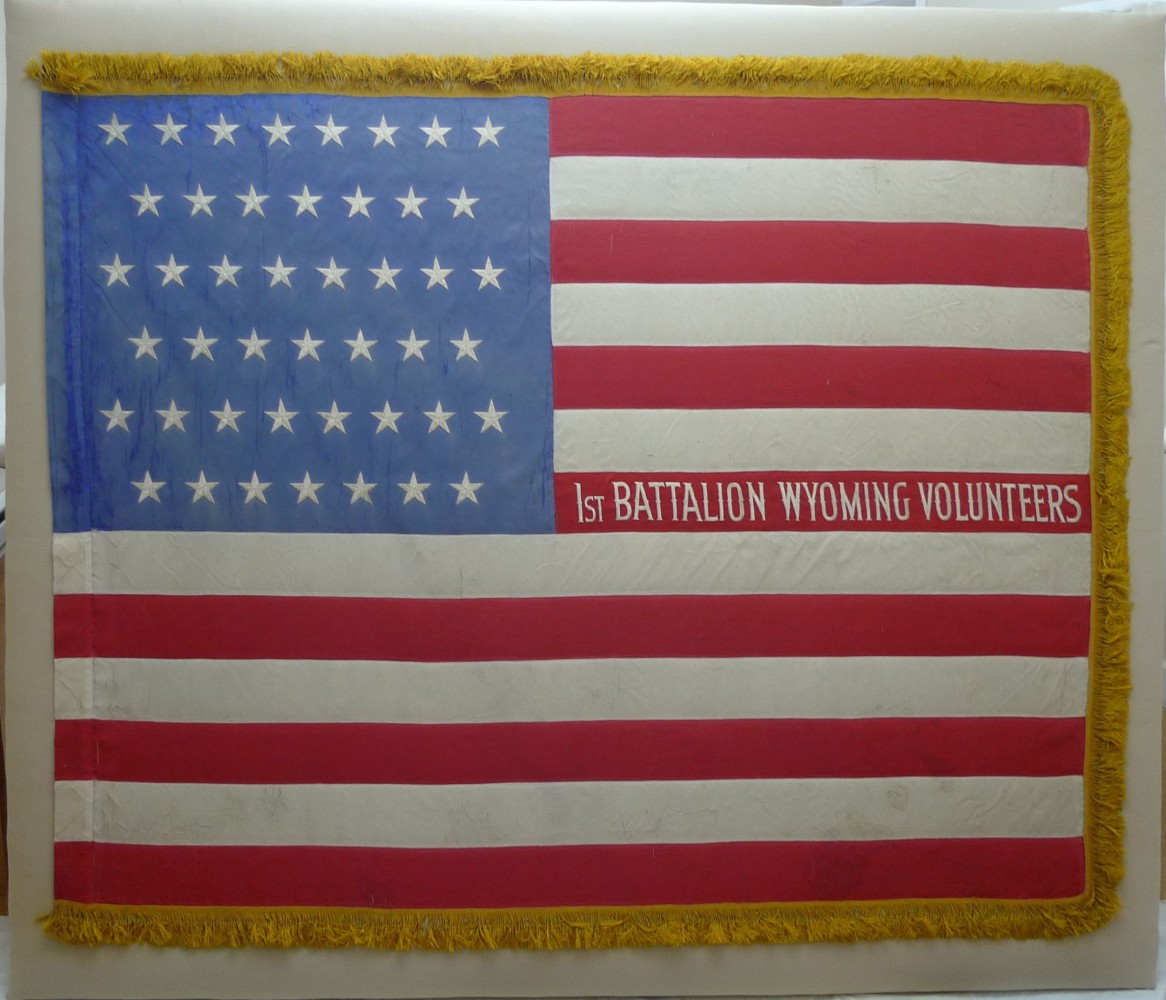 RETURN OF 1898 SPANISH-AMERICAN WAR FLAG
The Wyoming State Museum Spanish-American War flag returns following six months of conservation.
The 1898 flag belonged to the 1st Wyoming Volunteer Infantry Battalion and was given to the Museum in 1919. The flag has recently undergone extensive conservation to clean and stabilize the deteriorating silk as well as framing the flag for exhibit. Conservation was made possible by a grant from the Wyoming Cultural Trust Fund.
The flag can be seen at the Wyoming State Museum in Cheyenne, Wyoming Monday-Saturday 9 a.m. to 4:30 p.m. except for State and Federal holidays.
For more information please contact Mandy Langfald, Curator of Collections at 307-777-7033 or This email address is being protected from spambots. You need JavaScript enabled to view it..