The Wyoming State Museum has relied on the generosity of donors to grow the artifact collections since 1895. We are most interested in objects associated with the history of Wyoming in particular, or the Rocky Mountain West in general. We especially look for artifacts connected with a story of the people who owned or used them. As a general history museum, we collect just about any type of object representative of all time periods in Wyoming's history from prehistory to the present.
An Acquisition Committee meets monthly to review all objects offered to the museum. The more information you can provide to us about an object's history, the better. If we decide to add the artifact to our collection, we will send you a legal donation form to sign and return, which will transfer ownership of the object to the state of Wyoming. We are unable to accept donations with donor restrictions on exhibit, loans, etcetera.
Through your artifact donations we are able to preserve, interpret, and increase the appreciation and understanding of the story of Wyoming's past.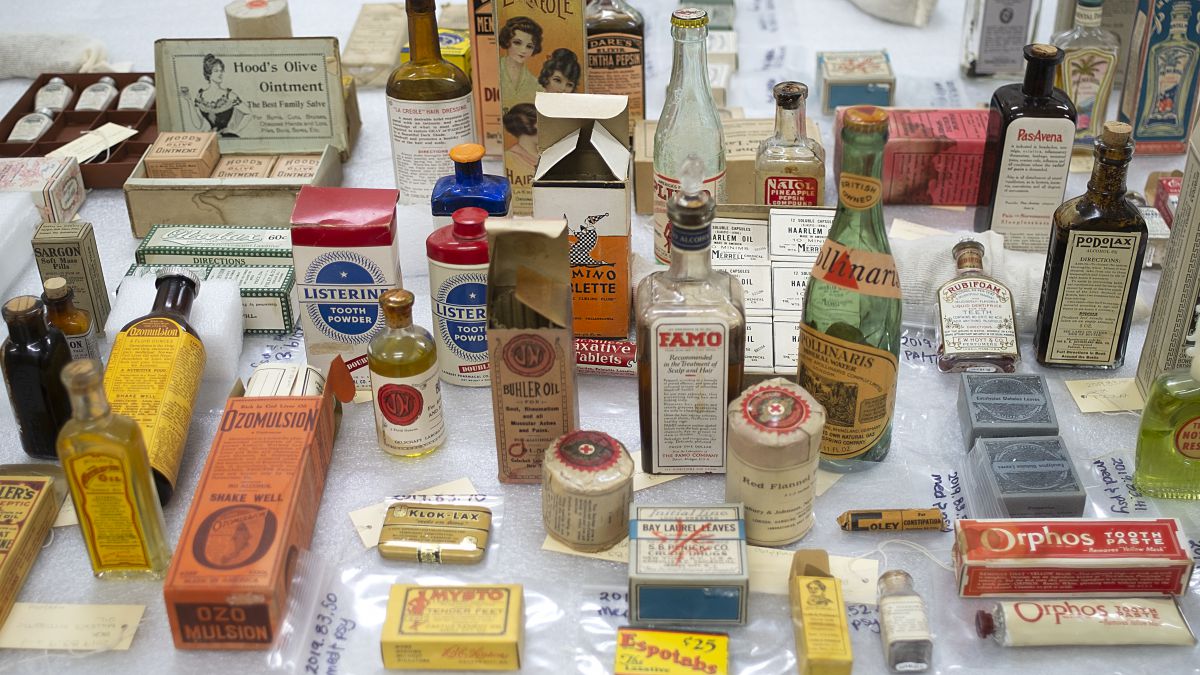 ---
Answers to a few frequently asked questions:
Will my donation be on permanent exhibit?
Only a very small percentage of the Wyoming State Museum's artifact collection is on exhibit at one time. When not on exhibit, your donation will be carefully stored and preserved for the future.
Will you keep my donation forever?
If your donation is approved for the permanent collection, our intent is to preserve it forever. The Wyoming State Museum was established in 1895 and we hope to exist as an institution for many more centuries. Sometimes it is necessary for museums to deaccession artifacts, but we do so rarely and only with a great deal of consideration in accordance with modern professional museum standards and practices.
Do you purchase artifacts for the collection?
The Wyoming State Museum has very limited funding available for purchases. The artifact collections have been built primarily due to the generosity of donations from the public.
Can I just loan you an artifact and get it back later?
Although the State Museum sometimes borrows artifacts from individuals for special exhibits, we do not borrow artifacts on a long-term basis. If you do donate an artifact, please be aware that the donation cannot be returned to you or your heirs after a legal donor form has been signed.
Can you tell me how much my donation is worth for tax purposes?
According to standard museum ethics, the staff of the Wyoming State Museum cannot authenticate or appraise artifacts. For assistance with this, we recommend that you hire an appraiser who has been certified by the American Society of Appraisers, the Appraisers Association of America, or the International Society of Appraisers. Each accredited member has earned a professional designation in one or more specialized areas of appraisal.
Donors seeking tax deductions for noncash charitable contributions to the Wyoming State Museum can find IRS forms and instructions at https://www.irs.gov/forms-pubs/about-form-8283.
Museum staff will be happy to make donated collections available to professional appraisers, if the donor wishes to hire one for appraisal/tax purposes.
---
For donation inquiries, please contact:
Jennifer Alexander, Supervisor of Collections
Wyoming State Museum
2301 Central Avenue
Cheyenne, WY 82002
This email address is being protected from spambots. You need JavaScript enabled to view it.
(307) 214-5890