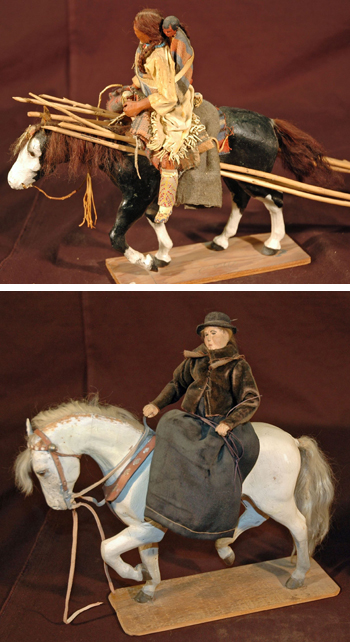 The Wyoming State Museum recently received a grant from the Colorado Wyoming Association of Museums (CWAM) to pay for the purchase of storage cabinet drawers.
This museum-quality equipment was needed to house a collection of 349 Western folk-art miniature carvings created by Earl Newell of Sheridan, Wyo.
In accepting this collection, the Museum has undertaken a multiphase project to catalog, clean, temporarily exhibit, and provide safe long-term storage for the carvings.
The artist who created these carvings had a life-long fascination with the American West. Earl and his wife, Ann, opened a café in Sheridan around 1920.
Soon after this, Earl became ill and could no longer walk. He began to created miniature wooden carvings of historic buildings, wagons, people, and animals representing traditional ways of life in Wyoming. These carvings were originally used in elaborate window scenes in the café. The scenes included cattle drives, stage hold-ups, old western towns, and rodeos.
---