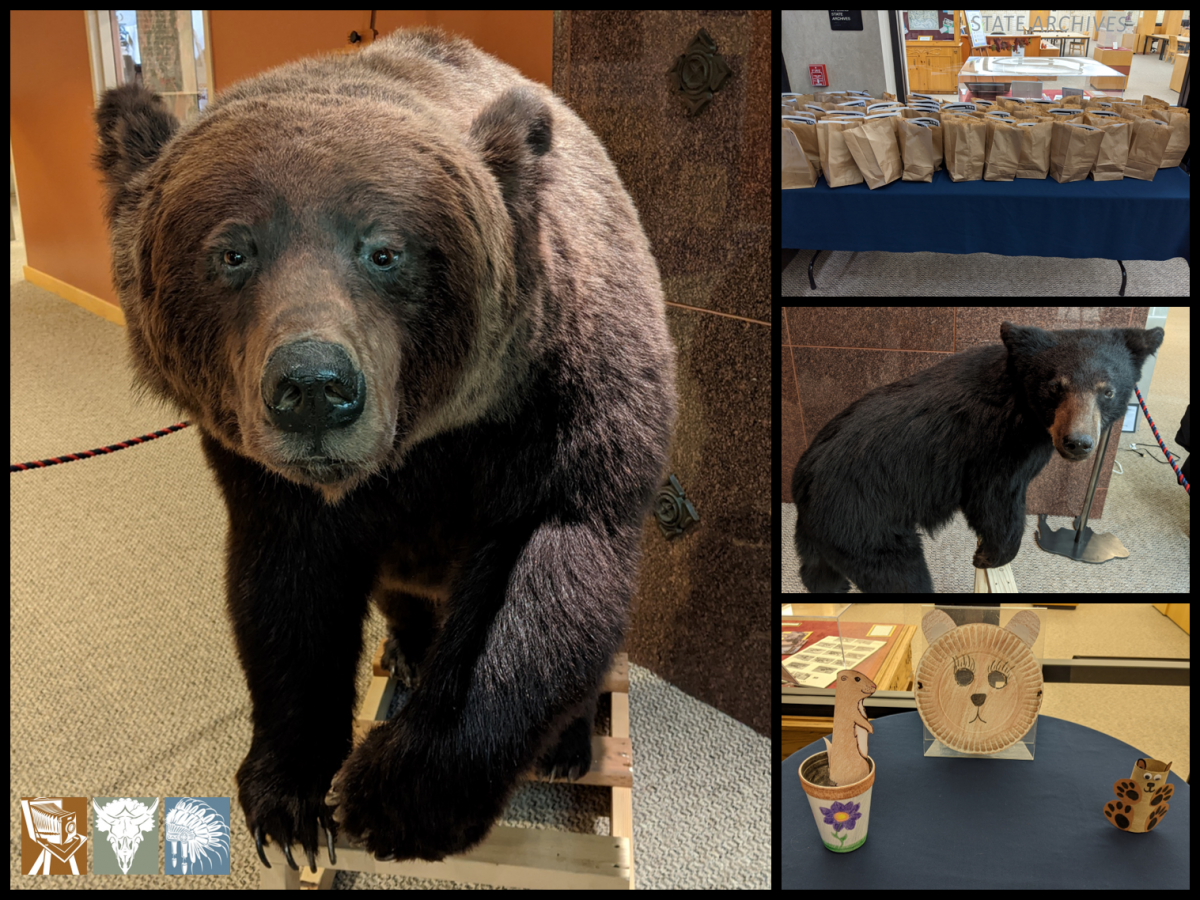 A new and different Wyoming State Museum Family Day experience features a grizzly bear, black bear and white-tailed prairie dogs.
Over the next two weeks, come to the museum to see our brand-new mounts of all three animals and help yourself to one of hundreds of craft bags filled with three fun crafts, all about hibernating animals.
Additionally, you and your family can learn more about these animals by watching the Facebook Live presentation of "Animal Hibernation in Wyoming!"
The link for the video is below. Come check out the museum, have some fun, and take home some awesome crafts.
Facebook Live link:
Black Bears and White-Tailed Prairie Dogs - Facebook Live Video
---